We're excited to announce two additions to the Bonvera At Home product line with two candles. Hand crafted and poured, these candles are made in small batches with love and care. They are available in two scents, Coffee and Black Sea.
When you're at home, you shouldn't have to worry about keeping clean, safe products around your family. With Bonvera At Home candles, you don't have to worry. That's exactly why these candles were made – to be safe to keep around your loved ones. Made with all-natural soy wax, 100% cotton wicks, and with phthalate free fragrance oils, these candles are made with the highest quality ingredients and are eco-friendly. Soy wax is made from natural soybeans and local farmers. It burns cleaner, with little to no soot, is nontoxic, and lasts longer by burning cooler.
Each batch of candles is hand poured, and they're crafted with every family in mind. Infused with natural essential oils, these candles come in Coffee and Black Sea scents. The Black Sea candle is earthy and inviting yet clean and refreshing. Imagine feeling the salty ocean breeze blowing through your window. It's crafted with an earthy amber and warm vanilla, and it's made with cardamom seed and clove leaf. The Coffee scent is similar to sipping on an afternoon cup of joe in your favorite local coffee shop, and it even has hints of cream and sugar. Everyone will want to sit and sip awhile in your home with this candle burning. (And it might be the perfect addition to your Bonvera Brew cup of coffee in hand ;)).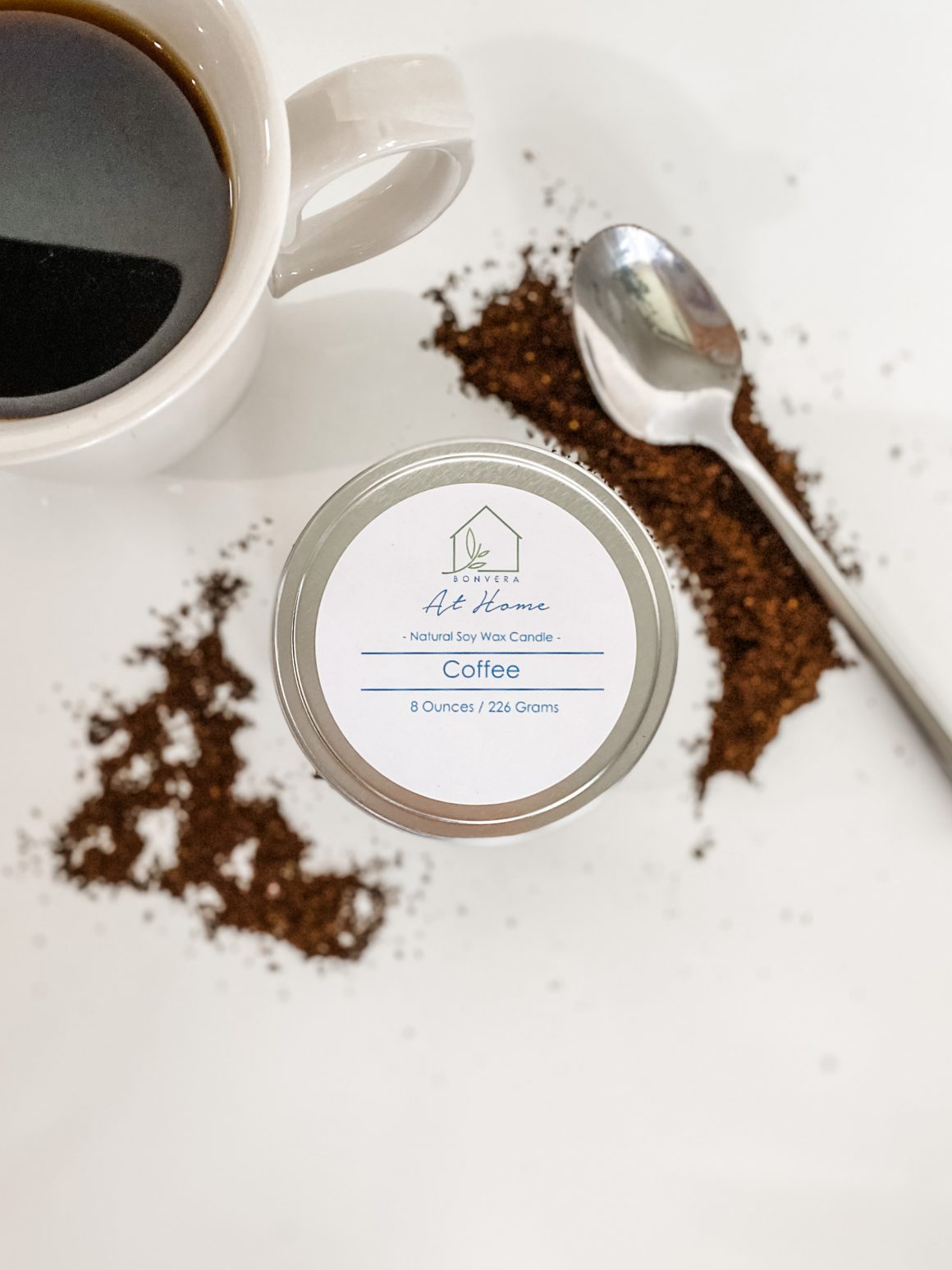 Quick care tip for your candle: When you make your purchase and light a fire to one of these cozy candles, make sure to let the wick burn enough to melt the wax all the way to the end of the tin. Soy wax has memory, so if you don't let it burn for a while and it doesn't melt the wax to the outside container on your very first burn, it will only burn to as far as it melted on the very first burn. Therefore, make sure that when you light this candle after you first get it, to let the wick burn and the wax melt to the edges of the container. That way, you get the value of all the wax, your candle lasts longer, and it burns better.
Purchase your Bonvera candle today, and be at home.